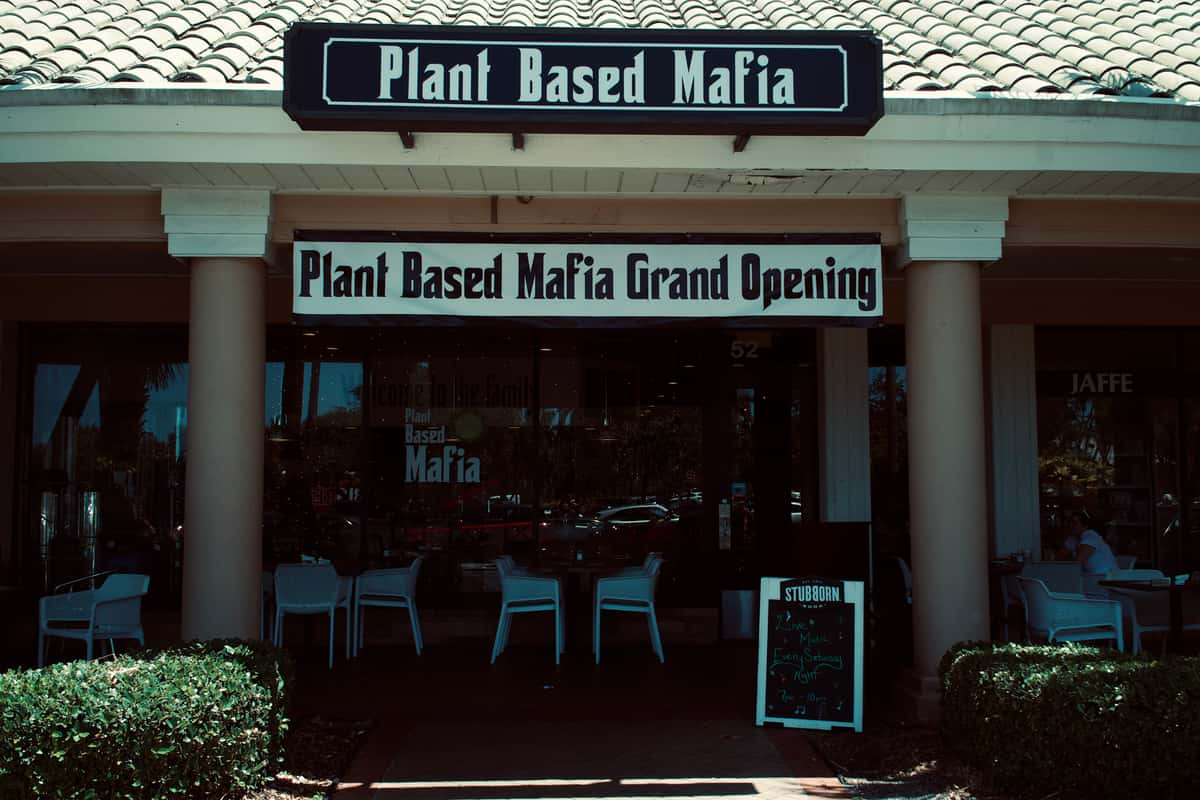 We Don't Whack Animals, We Whack Plants
We Don't Whack Animals, We Whack Plants
Plant Based Mafia is a Mafia-themed Italian chain restaurant. We have a fun eclectic menu featuring dishes like the, "Don't Breaka My Balls", "The Hitman", "Not Your Grandma's Rigatoni", and "The Southern Goombah".

Our menu has something for everyone, including NY favorites like Brooklyn Egg Creams, and Zepploples. The great thing is we are 100% vegan and you'd never know. All the taste but fewer calories, less cholesterol, and less fat.

Live music every Saturday night and Sunday for brunch. We have an amazing Sunday brunch from 11 am - 3 pm with chicken and waffles, pancake rollups, challah bread french toast, huge egg sandwiches, bottomless mimosas, bottomless sangrias, and amazing service.

Come join the Plant Based Mafia and become part of the family.